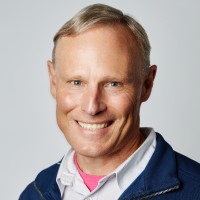 TIM JOHNSON
Director of IoT Sales
T-MOBILE FOR BUSINESS
Tim Johnson has an extensive tenure leading Emerging Solutions organizations across several industries. He is currently
the Director of IoT Sales, Public Sector and Enterprise West Region for T-Mobile. In this role he leads teams to provide
Federal, State, Local and Education communities with connected solutions which Enable Opportunity, and, for
Enterprises do either do something they've never done before, or do something better, utilizing IoT Connectivity. He has
held several leadership roles in sales and Product/Business Development where he drove IoT/Connected Community
Eco-system growth, including around advanced transportation/mobility solutions.